PLATFORM FOR MOLECULAR INTERACTION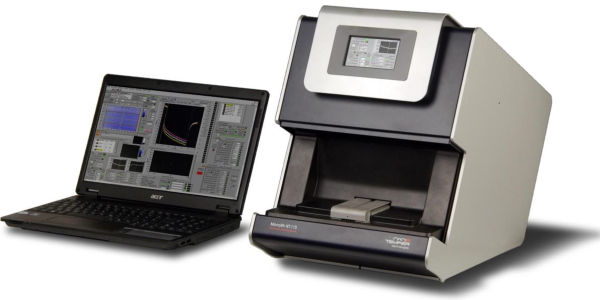 General overview
The Microscale Thermophoresis (MST) technology is ideal for measuring biomolecule interactions such as small molecules:protein, protein:protein, protein:peptide, protein:ions, DNA:RNA, DNA:protein, RNA:protein etc., MST can measure affinities over a wide dissociation constants (Kd) range, from tight binding events to very weak interactions. Furthermore MST is useful for basic research applications requiring flexibility in the experimental scale, as well as for pharmaceutical research applications including small molecules profiling, which are difficult to access with established technologies as they need a high sensitivity. 
Description of the service(s) offered
The instrument is hosted in the Bioscience Department and the access is subjected to different prices list for external users or Department members. The user will be assisted by an experienced staff in the experimental setup and execution, all the disposables required will be supplied. The MST analyses are performed with purified macromolecules and ligands provided by the users, one of the two partners must be fluorescently labeled. If necessary, the facility provides labeling kits to label proteins with a MW of > 10 kDa. 
Description of available equipment
Monolith Nanotemper instrument for the MST measurements 
For more information contact stefano.ricagno@unimi.it